Jason Morenz was working in the kitchen in Piola located on the northern border of U St by Florida Ave NW. The restaurant was popular on Sunday for their bottomless brunch (not mimosas) but 10 different types of pizzas (personal size) as much as you can binge.
During the weekday, all draft beer (including the Peroni) was only $3 and occasionally, they would offer involtini puffs, bite-sized roll-ups with bacon, mozzarella, and eggs. On the 29th of each month, Piola would offer AYCE handmade Gnocchis with a handful of decadent sauces.
Although 14th Street has a fair share of pizzerias, Piola was popular with pizza aficionados for their thin-crust and savory cheese and hearty toppings. Couples and groups also came for the chilled atmosphere and friendly servers.
Piola's, on most nights, was buzzing and the demand for take-out was through the roof. The biggest problem was apps like DoorDash and Grubhub took a huge slice of their paper-thin margins, as much as 30%.
"Why not cut out the middleman?" Jason thought to himself. "We could build a slick website and channel all call-in orders through it."
Under his direction, I purchased the domain Piola D.C. and replicated their menu on an eCommerce platform. Then I updated Google maps with the new website name.
Within days, the website traffic started to pick up and if anyone called to order, they were redirected to the new site. But Piola's did not have its own fleet of delivery drivers. So Jason came up with another ingenious idea.
For every delivery order that came in, Jason would duplicate the order on the Postmates app.
For the sake of example, Charlene is at home with a big craving for traditional Italian pizzas and Peter is working a swing shift as a bike messenger.
Charlene ordered the Quattro Formaggi on the Piola D.C. website. The instruction would then be automatically printed out and sent to the kitchen. Jason would then make the same order on the Postmates app. In little time Peter would show up at Piola's to pick up Jason's pizza.
Jason would immediately greet Peter. "This order is for Charlene and it's going to this address down the road," Jason instructed. "And I'm going to tip you ahead of time, so don't screw this up."
15 minutes later, Peter called Charlene at the Union Row Flats on 14th and she happily buzzed him in. He checked in at the front desk then took the elevator to the 5th floor and tapped on her door.
Charlene opened the door in her skimpy, pink terrycloth bathrobe "Come on in," as she motioned for him to follow her.
"Please set the pizza on the table."
Peter bewilderedly followed her to the dining room. Then he opened his bright red pizza warmer bag and gently took out the large pizza box with the slogan "FAMOSI PER LA PIZZA" embossed on the side.
Charlene thanked him with a slight twinkle in her eye.
Peter returned the smile and maintained a steady gaze. Then a prolonged uneasy silence, while Peter noticed a partial view of the Capitol rotunda from the master bedroom vaulted windows. He wanted to say something, but luckily she beat him to it.
"Well, I guess I better dig in while it's still hot," she mutters under her breath.
"Umm, yeah. It looks good. I betta be going now," he mumbles.
Peter almost tripped on himself as he stumbled out. He thought he heard her say something about the savory gorgonzola, but by then he had safely extricated himself into the hallway.
"Whoa, wait, don't leave just yet…"
Peter's heart was jumping by the time he got to the elevator.
"You forgot your tip."
But Peter already got his tip, from Jason at Piola's, and he noticed on the app that there was another order to pick up.
As soon as he descended down to the lobby, he wished he could retrace his steps back to the apartment with the shapely blonde and the panoramic view.
"Man, I had my one chance, and I totally blew it," he muttered. "How could I be such a coward,"
He thought about calling Charlene and inquired how she was enjoying her slice, and whether she wanted him to bring up some chardonnay to complement, but he clearly didn't have the guts to see it through.
The autumn night was dreamy and delightful when Peter raced back to the store.
"You're a dumbass," Jason admonished. "Such a pathetic loser."
"Well I delivered on time," Peter quipped. "And the pizza was still hot and steamy when she ate it."
"Yeah, but you left the tip on the table, you idiot, not to mention some other things."
"Well, I definitely didn't expect her to be so revealing. Perhaps she was seducing me to make a move, then report me to Postmates."
In the weeks ahead, Piola was humming, and the orders kept flooding in. The upper echelon and franchisees were delighted with the ton of sales and the favorable reviews.
But then the number of orders made by Jason on Postmates aroused suspicion. The corporate office in Miami Beach caught on to the website and the Piola D.C. domain.
One morning, I was aghast when an email from the company's attorneys showed up in my inbox. They wanted to know why I purchased the domain without their permission and why I created the site without their oversight.
For the next several days, I kept mum, but after they hit the resend button, I decided I would finally disclose my motives.
I opened the books to everything we did and mentioned to them how the new site was making them a killing.
Needless to say, they were grateful, but still piqued that I owned the domain name of the local franchisee.
"We would like you to transfer the domain to the corporate office ASAP."
"Well, there were expenses incurred for both labor and costs."
"We're willing to pay, as long as you're willing to cooperate."
The following Tuesday, a check for $500 arrived in the mail. Then later that day, Jason and I drove to Piola and picked up 20 boxes of pies with all the flavors they offered on their menu.
We drove them down Connecticut Ave until we reached Dupont Circle. Then we entered the ornate building on 1800 Massachusetts Ave and rode the elevator to the 2nd floor.
Guests were beyond pleased when they saw Jason and I laid out 20 boxes of mouth-watering pies on a folding banquet table.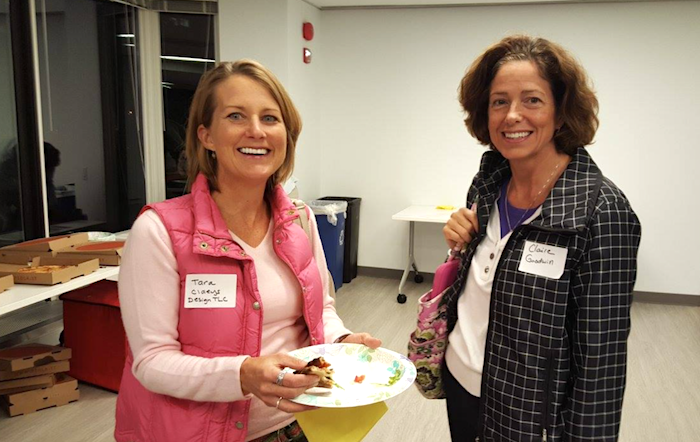 "Thank you so much for your donation to our monthly meetup," said Scott Johnson, CEO of Agency Chief. "Hope this didn't set you back much."
"It didn't cost us a dime, but getting these pies wasn't easy."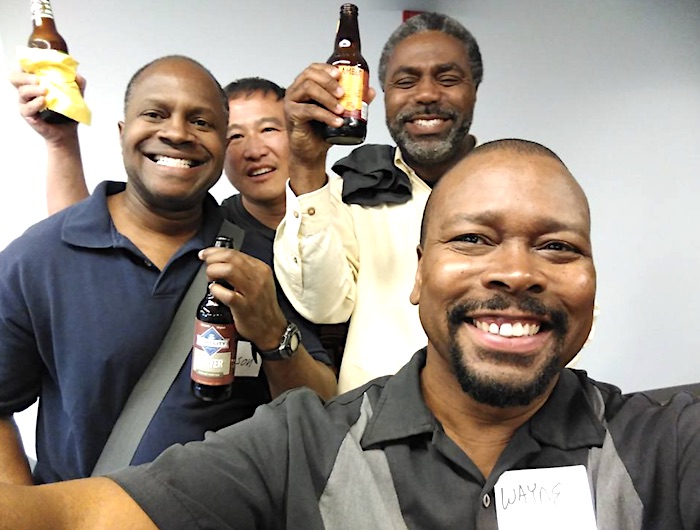 "Hope you didn't have to do anything under the table. Either way would love for you to share your experiences at our next WordPress meetup."
"Can I share my portfolio with the audience?"
"Absolutely, just don't talk about your work for Mpire or the Showcase Theater."