Mount Vernon, a haven for millennials and college students has recently turned into a corridor for crime. There have been several incidents where law-abiding citizens have been mugged or gunned down leaving many Baltimoreans feeling vulnerable and insecure.
And this was during a time when many retail businesses were still on a rebound after been roiled by weeks of tense protests after the April 19th death of Freddie Gray, a 25-year-old black man who was tossed around the back of a police van while he was shackled by his hands and feet. He died a few days later from a severe injury to his spine.
The protests began on April 25th as a peaceful demonstration outside the Camden Yards baseball park but eventually turned violent when demonstrators clashed with fans. Over the weekend, a plan at circulated on social meda
The following Monday, April 27th, a plan had circulated on social media for a purge event — a reference to the 2013 dystopian film in which all crime is made legal for one night — to start at Mondawmin Mall in NW Baltimore and to proceed down Pennsylvania Ave towards downtown. The police got wind of this plan and stopped all buses and forced all riders to disembark. The students then gathered together and started pelting bottles and bricks at the police. Violence escalated and rioters started looting the Mondawmin Mall. The violence continued for the next few days, resulting in 144 vehicles and 15 buildings been burned. Even after the curfew was lifted a week later, it took weeks before customers found it safe to return.
Sirena, the owner of Thai Landing on N Charles St. was a 30-something, slim woman with a bright smile and positive attitude. She agreed to hire me to design their website. Many people were still scared to come out, but they were keen to online ordering. She also needed help in drum up her business and attracting positive publicity.
I didn't know too many people from Baltimore, but I did know someone from DC who had spent a lot of time there. His family was in the restaurant business, and as a realtor he was familiar with the lay of the land up north. As president of DC Asian Professionals and the founder of the Charm City Eats meetup group, he was well connected.
He agreed it was time to patronize local businesses and to host events that showed our true support.
"It is a prix fixed menu of their top Thai dishes for $25 per person," I said. "The owner wants good reviews on Google and Yelp and wants the dishes featured on RUNINOut."
"As long as she's serving my favorites: pad thai, drunken noodles and massaman curry, I'm down," he said.
"That's just the tip of the iceberg. Sirena will be serving Tom Yum Goong, pineapple fried rice, grilled fish with lemongrass and papaya salad."
"But we have a couple vegetarians in our group."
"No worries, they have veggie chicken and duck and it's hard to tell the difference."
"That sounds amazing – I love Thai food, and I have lotsa faith in our community. Let's support Thai Landing and Go Charm City!"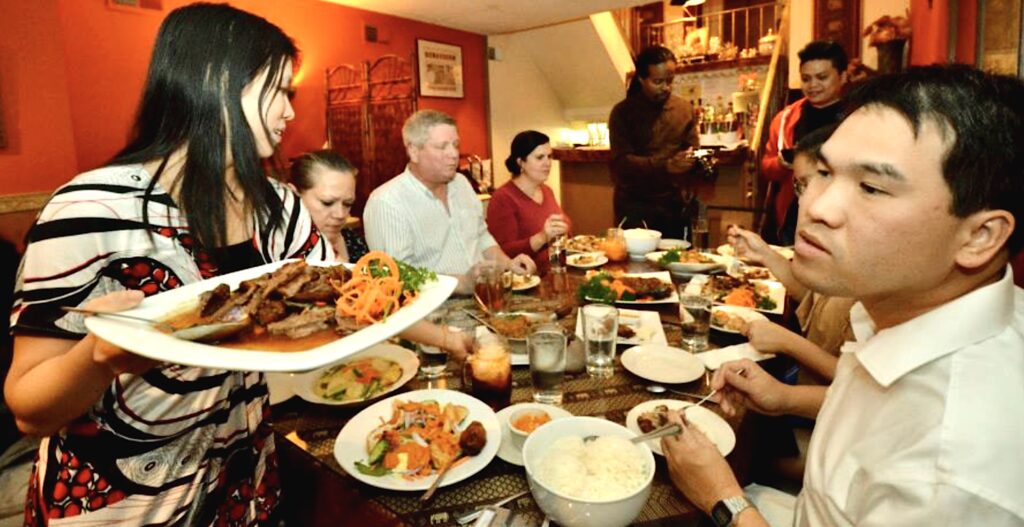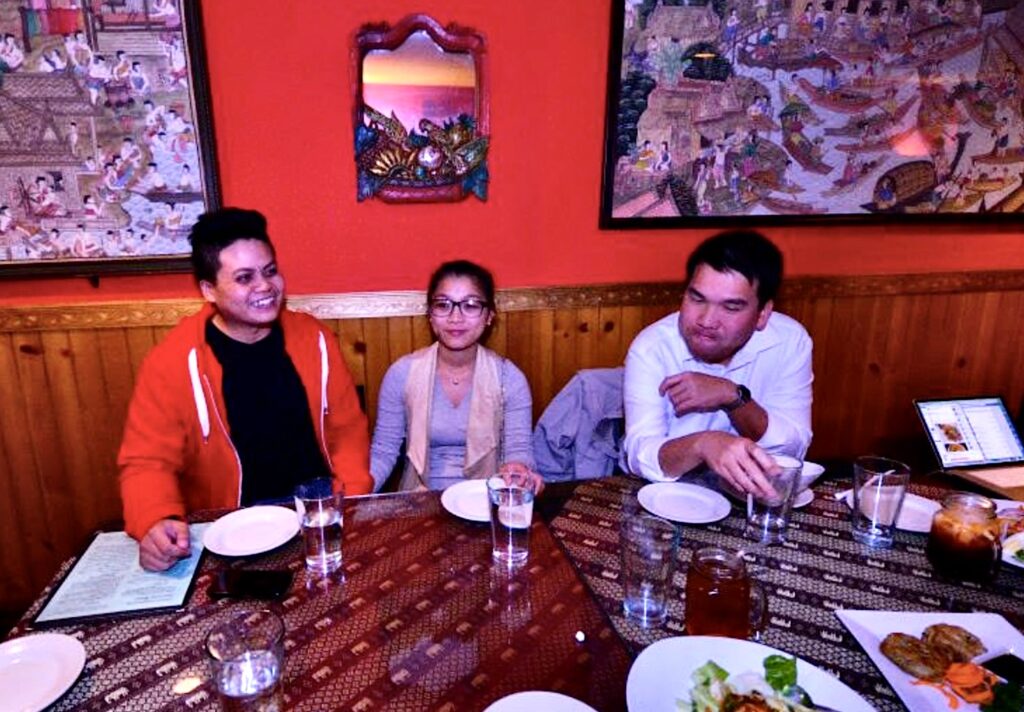 "So, Joe, did Sirena's cooking live up to your expectations?"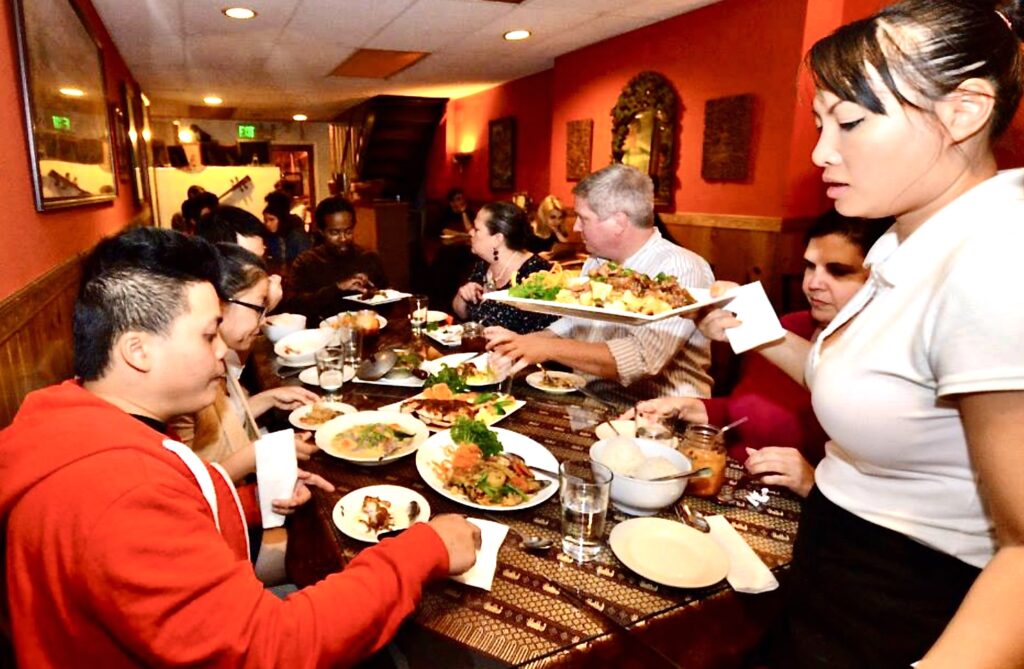 "I'll say — fresh, flavorful and healthy."
"Thai Landing is my very first client in this city."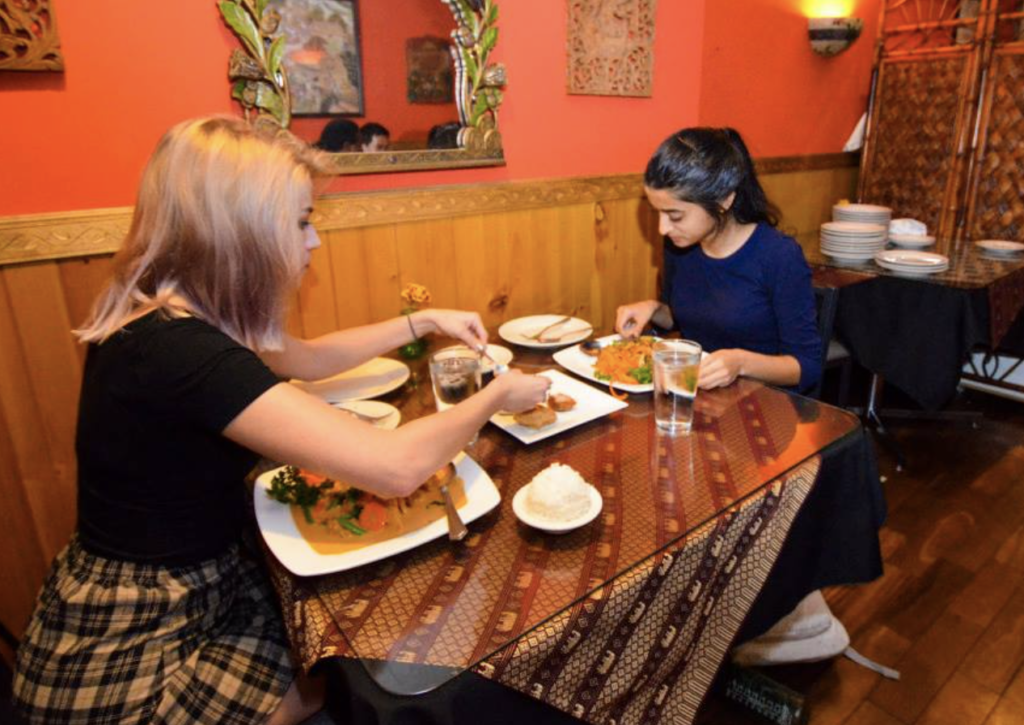 "And hopefully many more. Baltimore may be rough around the edges. But she's changing and growing every day. You should consider moving here one day."