After the summer doldrums and fall foliage blanketed the National Mall, things began to pick up at the old neighborhood pub that flew Irish colors over by the Chinatown arch.
The Oregon Ducks were ranked in the Top 10 in the AP Poll and District Karaoke debuted with weekly sing-a-longs every Monday night (that was until guests at the adjoining Fairfield Inn complained about the racket). All of this hubbub plus the viewing of each NFL game every Sunday resulted in a lot of commotion at the Irish Channel.
In Sept, we organized a food tasting event where we invited friends to meet up and sample delicious Irish cuisine.
Top foodspotter, Dan Rosenstein, photographed the dishes for RUNINOut and was happy to shoot for some grub and a pint. "I love Irish food, and I love photographing people enjoying a pint of Guinness.
The event was arranged by General Manager, Colin Laverty who has lived in D.C. for 13 years. He grew up in West Belfast during the 80s and remembers distinctly the car bombings and revenge killings.
"I've enjoyed my time in D.C. tremendously. Belfast was also a great life experience and my memories of my time with my family and friends are always close to my heart."
"How is Belfast similar or different from the Beltway?"
"Some people tell me parts of D.C. is tough. They don't realize that for 30 years, Northern Ireland was scarred by sectarian violence — a period of time we sadly refer to as 'the Troubles.'"
"Yes, that was a very troubling time. I had the pleasure to visit Northern Ireland in 2011 to see two musician friends who I met at the Folklife Fest in D.C. I also met an inspirational tour guide named Arthur McGee."
"Really, why was he so great?"
"Because he told me that Belfast isn't a byword for intolerance, but a beacon for hope. The Irish are no different from any other place on earth. They're the products of circumstances and history, and the same problems that existed in Belfast apply everywhere."
"You're right about that. Police brutality, such as the RUC (Royal Ulster Constabulary) supported by British troops, happens today in the US and around the world. There's still a lot of hatred and racism that we need to get rid of."
"Glad to hear that the future looks rosy for Northern Ireland."
"The violence has gone away, but the rates of youth suicides in Belfast are high and rising every year."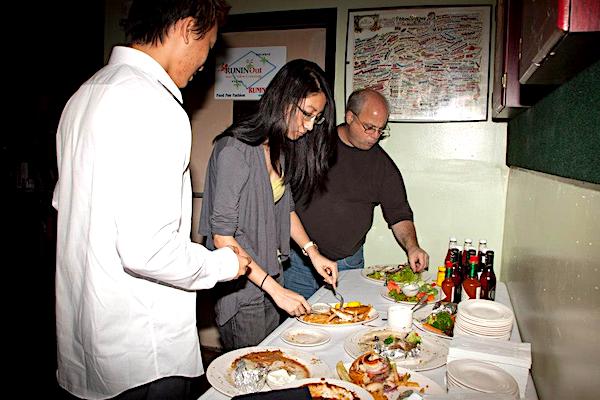 "The best bangers and mash, I've ever had," said Dan Rosenstein. "I'm not a big sausage person, but the black pudding made my mouth water."
Behind the bar was Cormac McGrady, a tall, gregarious man from County Down. He had a great sense of humor and always had time for a joke, even at his own expense. He was a big Boston Red Sox fan and never missed a game if they were playing the Nats in D.C. or the Orioles in Baltimore.
Tom and Colin were delighted with the large turnout, and they were inclined to dole out free food and specials for future events. I wasn't paid in dollars, euros or pounds, but compensated with a generous bar tab which even made me feel more part of the family.
"You guys did a great job," said Tom. "Would like for you to visit our other Irish Channel location in Crofton, Maryland."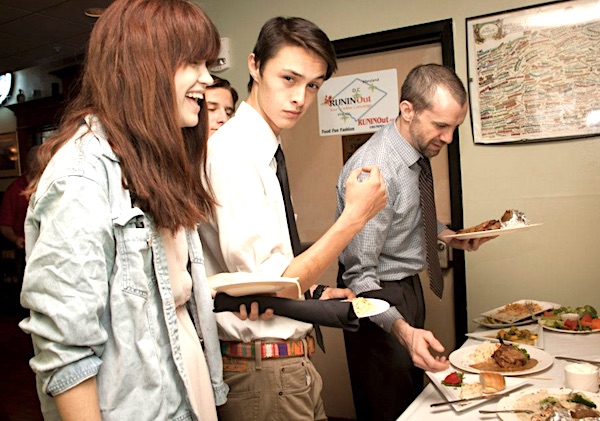 "You should support our next fundraiser," said Colin.
"Another food tasting or karaoke?"
"No the Belfast-Beltway Boxing Project — it's an annual, amateur boxing competition for at-risk youth in D.C. and Belfast. The youth train at area boxing facilities under the direction of the local coaching staff, tour the region, and spend time with the host families."